Sofia, Bulgaria, September 20th 2015 – More than 60 experts in the fields of government communications and public diplomacy gathered at the 4th South East Europe Government Communication Conference – SEECOM 2015, which took place in Sofia, Bulgaria on 18-20 September 2015.
The conference was organized by Konrad Adenauer Stiftung Media Program South East Europe and SEECOM, the professional association of senior public sector communicators from 13 countries of South East Europe, based in Budva, Montenegro.
In his written address to conference participants, the President of Bulgaria, Mr Rosen Plevneliev, expressed his support for SEECOM's mission and efforts to advance professional standards and exchange between public sector communicators in South East Europe. He noted that dialogue between public authorities and citizens, in which public communicators play a pivotal role, is essential for democratic development.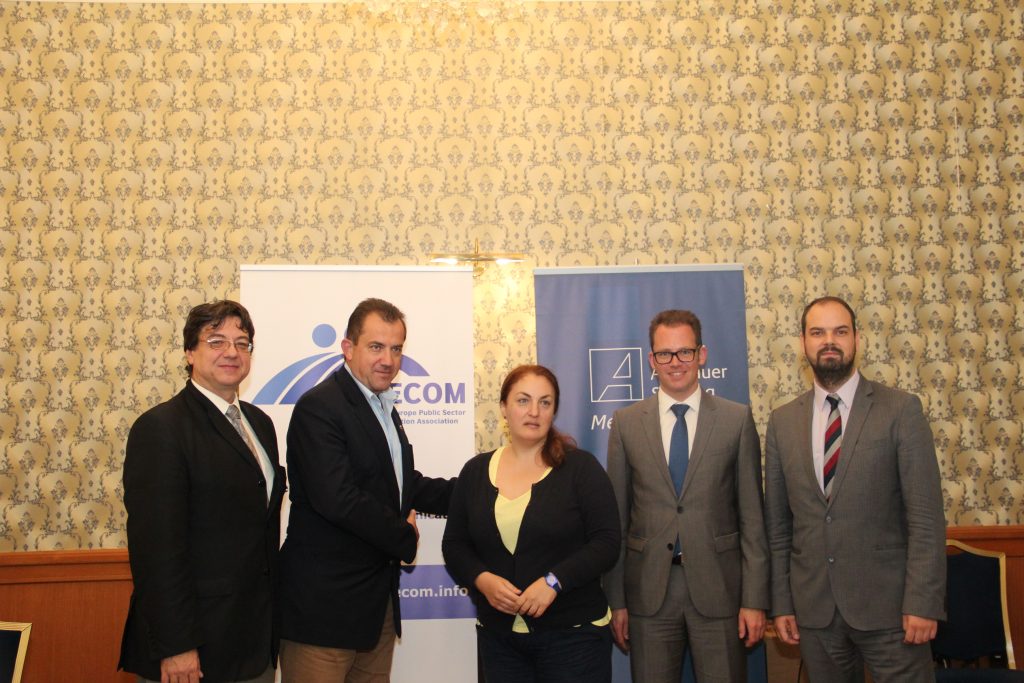 The General Assembly of SEECOM, which took place on the sidelines of the conference, re-elected Mr Ognian Zlatev, Head of the European Commission Delegation in Bulgaria, for another term as the Chairman of the SEECOM association.
The General assembly also elected the new Steering Committee comprising Ms Ivana Đurić, Assistant Director of the Serbian Government's European Integration Office, Mr. Nebojša Regoje, Head of Public Relations Office of the Ministry of Foreign Affairs of Bosnia and Herzegovina, Mr. Christian Spahr, Director of the KAS Media Program South East Europe and SEECOM Secretary General Vuk Vujnović, as ex officio member.
SEECOM (South East Europe Public Sector Communication Association) is an international non-for-profit professional association, established in Budva, Montenegro in 2013, which seeks to promote the highest ethical and professional standards of public sector communications and good governance through professional exchange between public sector communicators in South Eastern Europe